2310 Three Bears, Bozeman Montana
3 bedrooms | 4 baths | 2 car garage
4,621 sq ft | 22 acre lot
Offered at $4,400,000
MLS 354128
*Shown by appointment only.
The Grounds
Extensive landscaping blends with the 22 acres of rolling meadows, aspen and evergreen groves. A new Trex wrap around deck was expanded to include front row seats to the majestic Bridger Mountains. The home is situated to offer 270 degree views of the mountains and valley. The community's 190 acres of open space – with creek and pond; provide excellent habitat for wildlife.
The Home
Built as a legacy estate in the heart of Bridger Canyon, 2310 Three Bears is a Jonathan L. Foote designed masterpiece that combines old world craftsmanship with breathtaking natural surroundings. The 3 bed/4 bath stone home incorporates timeless design elements including reclaimed timber beams, stone fireplaces, slate roof, copper window flashings, 12″ plank hardwood floors, floor to ceiling windows, and arched hallways & doors. As the home became a central hub for family and guests to gather, a renovation to modernize, enlarge and enhance entertaining spaces was completed in 2017. The bright, open kitchen features new cabinetry, Stainless appliances and a granite waterfall island.
The Area
The home is located in the Bridger Canyon area of Bozeman, Montana just minutes from historic downtown Bozeman. Bridger Canyon is arguably some of the finest real estate in Montana. Bridger Canyon's 44,800 acres(70 square miles) is the oldest rural zoning district in Montana. Bridger Canyon is a critical component of wildlife conservation in southwest Montana. This property lies at the northern reaches of core wildlife habitat within the Greater Yellowstone Ecosystem, and forms a linkage to a major wildlife corridor that connects the Greater Yellowstone Ecosystem to the Northern Continental Divide Ecosystem. Elk in particular are frequently spotted on this property all seasons, but especially during the winter as they make the area their home.
Photo Gallery
LET US SHOW YOU THIS PROPERTY
LIFESTYLE
Bridger Canyon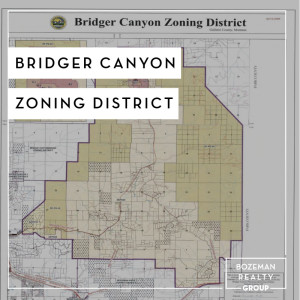 Bridger Canyon is a protected area on the northeast edge of Bozeman, Montana. The Bridger Canyon area comprises approximately 44,800 acres(70 square miles). The Bridger Canyon Rural Zoning District was established in 1971 to protect the natural beauty and agricultural open space character of the area. One of the zoning restrictions enacted was that population density in Bridger Canyon was capped at one home for every 40 acres. Throughout the years, and the challenges, the Bridger Canyon zoning district continues to preserve the exquisite beauty and value of Bridger Canyon. Learn more about Bridger Canyon Zoning.


Bozeman Schools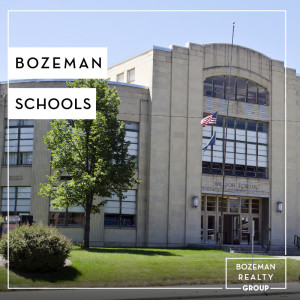 Bozeman's schools are just one of the many reasons families choose to live here. The Bozeman School System has several top rated schools, both public schools and private schools. The Bozeman public school system is divided into individual School Districts. Bozeman School District zones are subject to change. Please contact our Bozeman Real Estate Agents to learn more about Bozeman Schools and Bozeman School Districts.
This property resides in the following school districts:
Elementary School: Hawthorne Elementary School
Middle School: Sacajawea Middle School
High School: Bozeman High School
*There are also several Bozeman Private Schools available.


Downhill Skiing & Snowboarding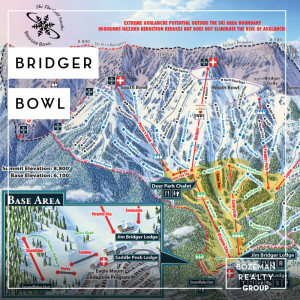 Living at 2803 Bridger Hills offers convenient access to excellent skiing. Bridger Bowl is less than 15 minutes away. Considered Bozeman's "hometown ski area" Bridger Bowl is one of only 4 non-profit ski areas in the United States. It provides affordable skiing, great terrain, and outstanding snowfall. Learn More about Bridger Bowl Ski Area.


Cross-Country Skiing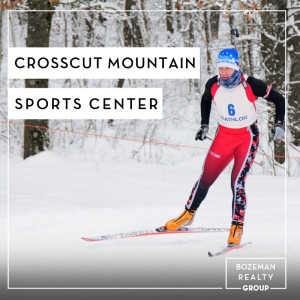 2803 Bridger Hills is also less than 15 minutes to Crosscut Mountain Sports Center. Crosscut Mountain Sports Center combines the 259-acre Crosscut Ranch and 276-acre Bohart Ranch properties into one world class nordic ski venue. Crosscut Mountain Sports Center's trail system, lodge, and venue are designed to accommodate a wide range of outdoor enthusiasts – from hikers and mountain bikers to skiing families seeking groomed cross country ski trails and backcountry access. Learn More about Crosscut Mountain Sports Center.


Wildlife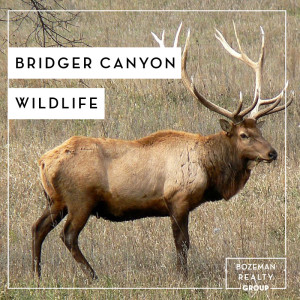 Bridger Canyon is a critical component of wildlife conservation in southwest Montana. As populations of large animals have been dramatically reduced in many areas of Montana and the West, Bridger Canyon remains a refuge for numerous species.
The lack of pressure from humans, combined with the protected Forest Service areas created habitat that is appealing to a large number of species. Bridger Canyon is home to most Rocky Mountain species of ungulates and carnivores, as well as numerous species of mammals, birds, fish, reptiles, and amphibians.
2803 Bridger Hills is located on 16 acres that is adjacent to 58 acres of open space. The property provides excellent wildlife viewing opportunities with regular sightings of elk and mule deer. Learn more about Bridger Canyon Wildlife.


Conservation and Public Land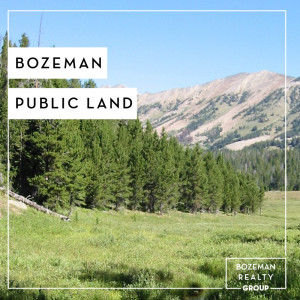 In addition to the 44,800 acres(70 square miles) of protected land that Bridger Canyon offers, this property is located in Gallatin County. Gallatin County is unique in that almost 50% of the 1.6 million acres is public land. Gallatin Country borders the northern edge of the 2.2 million acres of Yellowstone National Park, forming the Greater Yellowstone Ecosystem which is the largest area of protected land in the lower 48 states. The Greater Yellowstone Ecosystem is one of the last remaining large, nearly intact ecosystems in the northern temperate zone of the Earth. The Greater Yellowstone Ecosystem (GYE) is one of the world's foremost natural laboratories in landscape ecology and Holocene geology, and is a world-renowned recreational destination. It is also home to the diverse native plants and animals of Yellowstone. Learn more about Bozeman Public Land.
MAP
---
PROPERTY DETAILS
SQ FT


4,621

BR | BA


3 | 4

ACRES


22

YEAR BUILT


1995
---
Price

:

$4,400,000 

Status

:

SOLD 

Type

:

Single Family 

MLS #

:

354128 

City

:

Bozeman 

Zip

:

59715 

Property Area

:

2B – Boz Area Bridger Cyn 

Subdivision

:

Other 

Acres

:

 22

 

Year Built

:

 1995

 

Beds

:

 3

 

Baths

:

 4
Horses

:

Yes

Square Feet

:

 4,621

 

Appliances

:

Dishwasher,Disposal,Dryer,Freezer,Refrigerator,Stove,Washer 

Interior:

 Automatic Garage Door, Gas Fireplaces, Vaulted Ceiling, Wood Fireplace
Roof

:

 Slate

 

Patio/Deck

:

 Patio

 

View

:

Farm Land, Meadow, Mountains, Rural, Southern Exposure, Stream,Creek,River, Valley

 

 

Style

:

Custom 

Utility Services

:

Private Well,Septic,Telephone 

Builder / Architect

:

 Jonathan L. Foote

 Architects 

Listing Date

:

2019-08-22 

Listing Agent

:

Christy Delger & Craig Delger of Delger Real Estate – Bozeman, Montana 
GETTING HERE
Bozeman is a very well serviced airport with many direct flights to major hubs daily. Although you'll feel like you're getting away from it all, you can still stay well connected to major cities across the United States. Learn More about the Bozeman Airport.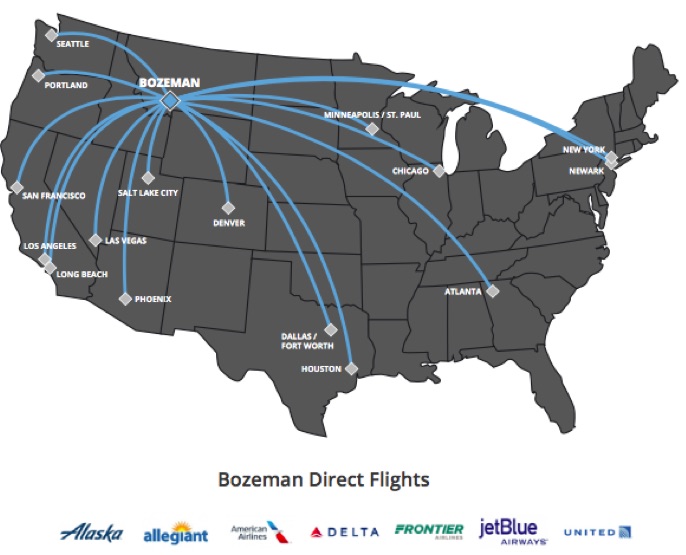 ADDITIONAL INFORMATION ON BRIDGER CANYON
ADDITIONAL INFORMATION ON MONTANA